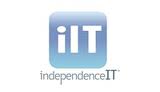 Earlier this week, independenceIT announced that they have added new channel partners to their recently launched iIT University program. Among these is Atlantic, Tomorrow's Office, which has reported positive customer response so far.
The iIT U program is designed to offer an organization's sales, marketing and tech teams access to the CloudWorkspace program, as well as in-depth training for a number iIT's solutions. You can learn a bit more about the program by visiting our news coverage here.
Atlantic, Tomorrow's Office, is a 300-person organization based in New York that currently services 18,000 organizations in the Tri-State area. Bill McLaughlin, the company's CTO, explained that they saw great response for iIT's DaaS offerings.
"We found independenceIT's highly distributed, open and comprehensive software and cloud service very compelling for our customers. The transition for converting our customers to Cloud Workspace™ is a predictable and smooth process that I would say is easy. The knowledge we gained from iIT U is already responsible for bringing in new revenue, and the business insights we acquired will help us serve our customers more effectively," he said in a press release earlier this week.