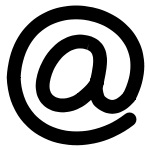 Yesterday, we received a tip from one of our community members, Tony, regarding an updated e-mail phishing scam from Microsoft. This community member, who is a longtime Microsoft product user, found a strange e-mail in his inbox this morning claiming that he had won the company's award draw.
Tony was instantly suspicious and called SMB Nation to verify that it was a scam. Since his call to us, Tony has contacted Microsoft with the details of his particular e-mail, which offered a "reward debit card" in exchange for personal information, including e-mail addresses, phone numbers, names and occupation and was a notification from the "BEGINNING OF THE YEAR 2013 Microsoft/Nokia/Aol Online award Anniversary." Though this scam e-mail has been running in a few variations over the past few years, it's always good to take a short moment to remind ourselves to be cautious with our information, and check things out. Remember, companies such as banks, credit cards and others will never contact you outright to inquire your personal information.
The official Microsoft site has a list of common scams and how to spot them, as well as information for reporting suspicious e-mails.