The business climate has changed drastically in the last decade. The volatility of current global economic conditions reinforces the need for business owners to save money wherever possible, including making strategic investments in technology solutions for the
best ROI (return on investment). Adopting an open source software solution is one way to save businesses a great deal of money.
Open source is software that can be freely used, changed and shared, in modified or unmodified form, by anyone. Its approach to the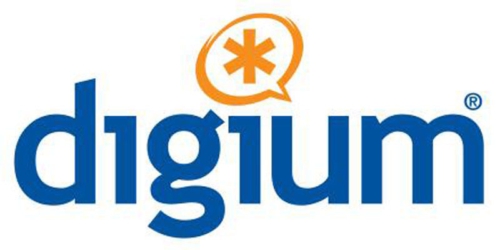 design, development and distribution of software offers practical accessibility to a software's source code. If you're not familiar with open source terminology, "source code," written by programmers, is what instructs the computer to perform tasks according to the specified goals. If open source solutions are open or "free" for use, as a reseller, you may be wondering why you should ever recommend it to your customers. While open source is technically "free," resellers can become integrators who offer customization services, integrations and support services to those using an open source solution. Even with businesses sometimes investing in these additional development and support services, open source is often more cost-effective than a proprietary solution (and for specialized projects, proprietary solutions usually do not offer the flexibility of being customized, without a huge expense - if, at all).
Will your customers consider an open source solution if you present it? It's true that using open source was not as readily embraced in the past. Businesses were hesitant to use it due to the perceived risks with the stability and security of an "open" platform. Today, open source is viewed as a reliable and affordable alternative to proprietary technology solutions, also championed for its flexibility or customization, as mentioned earlier. In PC World's eighth annual Future of Open Source Survey (2014), 68 percent of businesses surveyed stated that open source helped improve efficiency and lower costs. The same PC World survey showed that open source is considered to be an extremely reliable, high-quality and secure software solution, with 80 percent of businesses acknowledging they chose open source because of its quality, even over proprietary alternatives.
The primary reason for the quality and reliability of open source is the community of contributors. The software is quickly and vigorously tested by its many users (including developers who contribute to the project on a regular basis). While these users are testing the software and reporting any bugs found, the sponsor begins to work on bug fixes to ensure the software continues to be stable after the release.
While the degree of availability of the software's source code is beneficial for creating a reliable solution, the open code has also caused many businesses to scrutinize the security of open source. However, the greatest security risks are often outside the open source project. Hackers generally do not need the source code to breach a system. The primary reason software can be unsecure is the method or programming of security settings by the administrator. Basic passwords, holes in firewalls and many other settings can leave a system vulnerable. The PC World survey found 72 percent of companies believed open source provides stronger security than proprietary software.
The flexibility of open source software is a unique benefit over proprietary solutions. When building a solution using a toolkit, it can be special purposed for an organization from the ground up. No need to hassle with a proprietary solution that has feature gaps. Open source software, because of its toolkit nature, helps to create new products and services when put in the hands of skilled developers. As mentioned above, open source can be extremely cost-effective and self-developed solutions can significantly cut the proprietary solution cost.
A great example of open source software that has changed an industry is Asterisk, sponsored and maintained by Digium. Asterisk is a communications toolkit that allows developers to build solutions from a simple PBX to a complete call center solution. Asterisk, with its source code made available to anyone, is completely open. It helped change the way organizations approached telecommunications. PBX solution costs, for example, have been cut drastically for businesses due to the many different vendors and integrators building solutions with Asterisk. This has opened up the market for businesses to purchase business phone systems and other telecommunications solutions outside of the once typical proprietary options only offered by a handful of large vendors.
If a business is considering open source software solutions or you are an integrator looking to offer it as a solution to your customers, the decision should be easy. Choose an open source company with flexible support options, such as a free community forum and flexible pay-for-support options. There is no reason that developers of solutions cannot find the answer to any configuration or support issue with adequate sponsor resources. Significant progress has been made by open source companies to ensure their software is the highest quality possible, making the decision to use open source software a cost-effective option for SMBs.
Pete Engler is the channel marketing manager at Digium, a business communications company based in Huntsville, Ala., that delivers enterprise-class Unified Communications.