DURHAM, North Carolina – November 21 2019 – SolarWinds (NYSE:SWI), a leading provider of powerful and affordable IT management software, today announced its MSP Institute, an online learning portal designed to provide training through
business, sales, marketing, and technical courses, continues to develop and drive customer success.

The learning portal within the SolarWinds Customer Success Center gives SolarWinds partners access to a variety of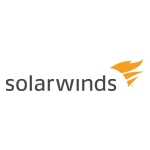 courses that consist of two main categories—business training and technical training. The business training contains courses, including sales and marketing tracks, that help coach users in the management and growth of their business, and the technical training provides courses that help expand new and existing partners' knowledge of the SolarWinds MSP product suite.

Since its launch in February, SolarWinds has introduced 120 courses through the MSP Institute, with an average star rating of 4.76 out of 5. To date, more than 38,000 sessions have been completed. Popular courses include advice on what your services portfolio should include and how to price it properly, what levers you can pull to help maximize your margins, building your sales process, and how to sell backup more easily. The portal keeps track of your progress through a personalized dashboard and also allows you assign courses to your staff, so you can keep track of their individual progress.

To complement the courses, the download section offers helpful tools that help organize and execute your go to market plan, including pricing and compensation calculators, to minimize guesswork and a segmentation heatmap that shows where your next sales opportunity should come from within your existing customer base.

SolarWinds MSP has also created the MSP Institute Webinar Series, that includes topics such as advice on how to build and manage a successful sales team, best practices for operational success, and tips on how to manage customer relationships. While the deeper courses are available exclusively to SolarWinds partners through the MSP Institute, the webinar series learning opportunities are available to any MSP.

Lisa Niekamp-Urwin, president and CEO at Tomorrow's Technology Today, said, "The MSP Institute helps to bring our partnership with SolarWinds to the next level – beyond just the technology. SolarWinds is taking the time to invest in what I need to keep taking my business to the next level. They have always offered me resources anytime to help me, but now it is organized and professional. Definitely a win, win. And it's great to see this included in my partnership and not a nickel and dime experience. I appreciate that."

"At SolarWinds, we want to ensure our customers can be as successful as possible so the support we offer them goes well beyond the products we provide. We offer multiple educational opportunities and business training through the MSP Institute to help our partners get better at their jobs and build stronger businesses," said Mike Cullen, vice president of Customer Experience and Business Strategy, SolarWinds MSP. "It's easy to become too focused on the technical side of the business in this industry, which is why we have also included business training in our portal. Our recent research showed that many MSPs are neglecting sales and marketing efforts which are crucial elements to a business's growth—those that hired dedicated sales and marketing staff mostly outperformed those that didn't. The MSP Institute provides go-to-market strategies and advice to educate on these issues that are sometimes overlooked."

The MSP Institute is available for SolarWinds partners through the SolarWinds MSP Success Center here and the MSP Institute Webinar Series can be found here.