In today's ever changing landscape of cloud computing, cybersecurity threats, labor shortages and the emergence of new technologies many MSP's are examining what they want for their business, and how they are going to obtain being masters of so many diverse technologies. Rather than try to master such a diverse portfolio of offerings in house, many MSPs are looking to mergers and acquisitions to expand their offerings, and join in joint ventures.
Luckily global mergers and acquisition activity has surpassed pre-pandemic levels, with no slow down in sight. Harry Brelsford of SMB Nation sits down with Ted Hulsey to discuss the current state of the IT channel and how mergers and acquisitions may affect it.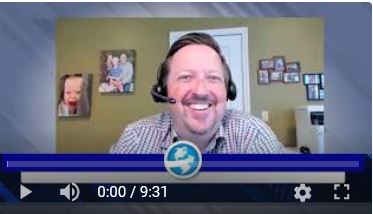 Video Transcription
Harry Brelsford
Hey nation nation, we're back with Ted Hall. See, Ted, how you doing?
Ted Hulsy
I'm doing well. How are you? How about yourself?
Harry Brelsford
Good, good. I, you know, sometimes I just I have these memories of when I basically I believe we first met you were at SonicWALL. And as I kind of, you know, just go through the the roadmap of life that that was one of the stops.
Ted Hulsy
That's right. That's right. ancient days of your this point, but of it. Yeah, that's right.
Harry Brelsford
Exactly. Whatever happened to them. They got acquired right there, but they kept the brand.
Ted Hulsy
Oh, I mean, they're, they're yet another technology company owned by a private equity player. And, you know, I don't have any visibility their financials, but I think they're doing pretty darn well. I mean, yeah, you know, still pretty, pretty much one of the leading firewall solutions for the MSP channel and for the SMB market. So, you know, but it's a competitive space. You know, there's several players now. Oh, yeah. And so everyone's fighting over every firewall installation, that's for sure.
Harry Brelsford
Exactly. Well, hey, I haven't covered, I want to say HTG peer groups, but I know that they're the Connect wise evolved groups. That's right. Last week, you were in Denver? What's news? What, what's the buzz? How was the event?
Ted Hulsy
The event was great. I mean, I think we're now three or four, maybe four years, I mean, four quarters back are maybe three quarters back in person in the post COVID phase. So just a just a really good meeting. I mean, I would say things are starting to feel more back to normal in terms of the overall cadence and rhythm. I mean, I think the on my peer group, I think the big news that we're seeing is that the m&a the mergers and acquisition trend is just continuing to build. Yeah. And I guess my observation would be that if there's baby boomer owners, or even if you're not a baby boomer, but that seems to be one of the triggers is people who are really seeking retirement, and looking to unlock value in their businesses. If you've got if your business is in good shape, and you got some interesting numbers, there are plenty of private equity players ready to ready to pounce and invest in and, you know, basically buy out these businesses, but a lot of the owners are also leaving money on the table, if you will, or not leaving money on the table, but leaving, leaving a little bit of investment in the next in the next go around for the business. So I was just impressed. I heard a lot about lot more companies that have gotten traction on deals and are getting close to actually contemplating transactions.
Harry Brelsford
Yeah, no kidding. The I know that this format has sponsors. Were there private equity firms at the tabletop or in the booth, or whatever the format is?
Ted Hulsy
Oh, yeah, that's been going on for a couple years now. Yeah. So just a couple years ago, some private equity companies are actually like vendor sponsors of some of these, these channel communities, which is kind of mind blowing. But yeah, there are actual private equity companies, who are sponsors of it nation evolve, you see the bankers kind of roaming the halls, they kind of dress a little different, you know, you can kind of spot them from a mile away. But yeah, and they and they make it into some of the sessions. I mean, I, we had one of the investment bankers, who specializes in m&a for the MSP channel come and give about a 30 minute talk with our group, which was very informative. So yeah, that's a huge part of the trend. I mean, I would say that, really the businesses that have built some sales infrastructure below the business owner, and have really gotten their, their EBIT, da numbers into that 10 to 20% per year range. You basically, you can you can get a deal done. If you've got those two, those two things seemed to me the two critical, most critical components of getting a sale made. Yeah, because if there's a if they're salespeople who are in the business, then the business owner can either retire or take a step back, or take on kind of a practice leader role and not have to do sales all the time, because there's a sales infrastructure for the local business for the new buyer. And of course, you need to be running a profitable business, obviously.
Harry Brelsford
Yeah, full disclosure. And I think I've told you, I probably now passed my second year on the board of a small small private equity firm out of Tampa, the six six fellas on a pizza called moonshot equity partners. And it's it not only is it been fascinating and right right now, this week, I'm behind on reading some paperwork on an acquisition of a Miami MSP, but the the conversation that didn't escape me that we've had, and maybe it doesn't affect the MSP market down in SMB, but would have been the general level of venture straits, and that will affect Wall Street mergers and acquisitions, right? So that that is a concern. And maybe we're not big enough to be affected by rates like the billion dollar boys, I don't know when he thought was it was that a conversation about that
Ted Hulsy
come up that did come up. And I think everybody who's in kind of the m&a game, raising rising interest rates can jeopardize the whole economics of a lot of these deals. Because, because Because leverage is used, right, and, you know, a certain amount of debt is used. But the interesting thing that this gentleman who actually spoke to our group was mentioning, as he said, it really, despite the rise in interest rates, it really hasn't slowed things down the banks that are willing to lend on these m&a deals, they still have their foot on the gas, because the the, the what we've seen over the past through the pandemic, in over the past couple of years, the MSP business model is so sticky. It's the churn is low, compared to other industries, and it's a recurring revenue machine. And with those sorts of fundamentals, you can carry a certain amount of debt load into these deals, and have them you know, he even said, he even said that, you know, they're financing, they're still seeing deals finance were seven, there's the amount of debt being put in as seven times EBIT da, and that they haven't seen that back off, which is kind of, you know, that's quite a bit of debt in a deal. But he said, Yeah, it's not the rise in interest rates is not killing the MSP m&a game, it's causing people to be more cautious. It's causing people to look at things more closely, but it's not slowing down. And it's because of the fundamentals of the, the, the fundamental business model. So
Harry Brelsford
that's very, very interesting to me, and I'll, I'll take that under advisement, and I'm serious, I'll share that with my colleagues. And, you know, we're all in this together. So I, I like that part of the community is, you know, Ted, where we, we, we still talk to each other, it's it's sometimes different talk than we had 20 plus years.
Ted Hulsy
I mean, it's what's so great about it is you see people achieving their legacy. And and, and, you know, achieving some liquid, like significant amount of liquidity so they can retire, slow down a little bit. And that's just incredibly rewarding to see people who have worked for you know, 1020 years building a business to be able to unlock the value and secure their retirement. So it's, it there's a lot of cooperation to make these deals work and this whole trend going in the industry, but it's pretty rewarding for all of these folks who have put in a lot of time and effort building these businesses. So
Harry Brelsford
and you can see it I was just sharing in an adjacent industry where I'm involved in the startup I was sharing the story of Curtis Hicks up in Detroit center for computing resources group grew that thing publicly after one acquisition publicly around 26 million in revenue got acquired in a roll up and he Curtis six worked hard, I mean Well, well deserved while I was out having fun he was back in the dorm room studying but hey Ted I'm gonna end on where will we see you next? I mean, I know certainly in early November up in Orlando for it nation but do you do Datacom a Cronus will we see you what other shows
Ted Hulsy
you know I travel a lot less I just I when I travel I'm usually getting out to clients and spending that's where you know kind of one on one time with clients is where I invest my travel budget if you will of time. So but I will be in Orlando and looking forward to it nation connect so that's probably where folks will see me next so
Harry Brelsford
All right, and you know we have you on a quarterly rotation Jim, sidenote to Jenny enemy lips connect with you after a Thai tea nation connect now. Is that the name? I think so? Yeah,
Ted Hulsy
I haven't right. Yeah. It there's so many of the branding changes from the Connect wise words, but I think I have it correct. Yeah. I will connect in Orlando will connect with the after Connect. All right. All right. Sounds good. All right. Take care. Bye. Bye.