A robust economic conversation occurring right now concerns the "winners" and "losers" in the pandemic economy with Work from Home (WFH) and learning from home. One of the winners is ClearOne with its Aura solution set (it's pre-packaged professional audio and video home office solutions for remote working professionals.
Over the late summer and fall 2020, I gave the solution set a test drive using the components in production. The Skus are literally lined up as good, better and best offerings.
As seen in Figure 1, I am using the good solution that is the smaller camera affixed on my laptop at co-worker space (Regus) on a trip to Austin, Texas where I'm hunkering down for a spell.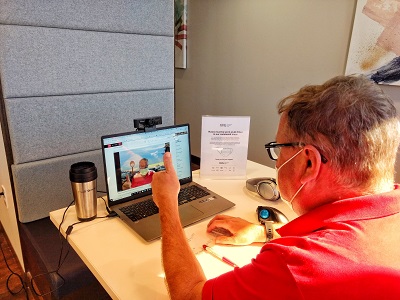 Figure 1: Harry working remotely with the "good solution" at Regus.
Here is what I liked about the "good" solution. It's a small camera that meets my needs in an open work environment without annoying other tenants and the focus allowed myself to be the center of attention and not inadvertently have another person in-frame by mistake. It also allowed me to use a microphone plugged into my laptop to lower my talking volume in the open workspace.
The better solution was a slightly larger camera that I tested using a real live business meeting about technology assets and third-party maintenance. The outputted the video image to the TV, as you can see in Figure 2, using the Windows Wireless Display (WiDi) standard that allows output from your computer to appear on a TV screen. This allowed for comfortable working in a conference room with my Texas client (and yes – this is a business center conference room at a machine gun range in the Austin-area!).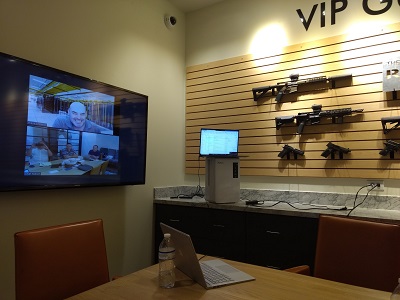 Figure 2: Having a proper online meeting in a conference room.
The best solution was used at my home office back in Seattle where I wanted to have the most professional meeting in my TV room possible. I used this for both work (of course) and play (a high school reunion with lots of Zoomers!).
So overall I'm very pleased with the experience and can suggest this as a way to up your remote work game with unparalleled professionalism.
But I didn't stop there. I reached out to ClearOne for more information on its Aura solution set and here is what I discovered.
"Covid will not be with us forever but the changes it has brought to the workplace will be," said ClearOne Chair and CEO Zee Hakimoglu. "Home has become the new office for tens of millions of professionals who now need a work environment every bit as productive as their corporate office. Aura was developed to deliver that much-needed enterprise quality experience in the home. For homeowners, prospective homebuyers, builders, architects and designers, the purpose-built home office is rapidly replacing the home theater in importance."
According to Hakimoglu, 88% of employers globally have encouraged or required employees to work from home, but only 18% of these employees have the adequate infrastructure in place to effectively work from home. Aura solutions are geared for high performance professionals across multiple industries.
Available direct to remote working professionals or from qualified ClearOne resellers, Aura meets this growing need for easy to purchase and install commercial quality solutions that deliver HDConference® audio and true-to-life video technology through a variety of professional microphone, audioconferencing, videoconferencing, camera and collaboration component choices that optimize home office acoustic and aesthetic aspirations.
Designed to be easily installed by both homeowners and installers, Aura owners are also supported by a dedicated sales and support team that is available 24/7.