Peeps will recall that we've taken a leadership position in driving the One Million Smiles campaign to send cheerful greeting cards to senior citizens who are locked down in assisted living centers and nursing homes.
Watch this update HERE as we enter the fourth month of this special and fun imitative that YOU can also participate in. This update is part of the Tech Tuesday series that SMB Nation participates in with Northwest Digital News and Kevin Hunter.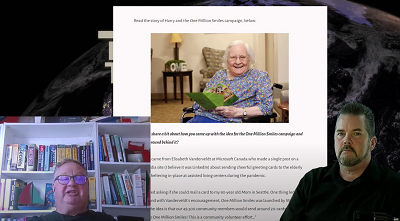 Also see the original announcement and sign-up links HERE.