Necessity is the Mother of Invention during the pandemic pandemonium. Last month it was Becky Harrison-Drake, a career school teacher from my former hometown of Anchorage, Alaska that reached out and asked if I (Harry Brelsford) could take her Kindergarten class on a virtual field trip to my Llama Ranch in Dripping Springs, Texas
(about an hour outside Austin in the coveted Texas Hill Country). I was thrilled and it was an honor and a pleasure (and I learned more than the kids – if you want to master a subject – teach it).
Based on that positive experience, I'm now pleased to announce that I'm hosting virtual field trips to the Llama Ranch for any teacher in the world! I have the capacity for one (1) per week to start and you can make your request HERE.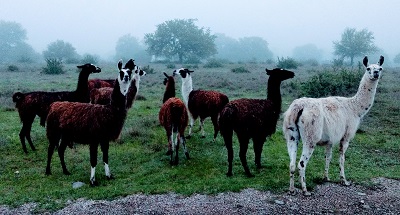 A couple of considerations.
The virtual field trip is complimentary (of course – no fees)

This is best oriented for students from Kindergarten to 3rd Grade (K-3).

I will appear on your school's approved online conferencing platform (e.g. Zoom). I will not be hosting the online event on my platform for compliance and security reasons.

My format is a live lecture, a PowerPoint deck and a couple Llama videos I made.

I will engage in a Q&A session with the students and teacher. In my first virtual tour, I received questions like "What is the difference between a Llama and Alpaca?"

I am suggesting the duration of the session be more than 10-minutes and less than 20-mins…
Why am I doing this? I'm trying to help teacher and students as I'm able (I'm a huge proponent of education). It's something I can do. It's something I want to do.
If you like this idea, this morning I watched a segment on MSNBC about two organizations promote a variety of virtual field trips (e.g. Australia Great Barrier reef):
Again – place your request for a virtual field trip to a Texas Llama Ranch HERE. Booking for Spring, Summer and Fall 2020.