Just when you wondered what tricks and treats would greet attendees at ConnectWise's annual IT Nation conference, the answer arrived on day one in Orlando. The end of the story is that private equity firm Thoma Bravo led the acquisition round
to combine two parts of its portfolio – ConnectWise (the successor) and Continuum. Terms were not disclosed (Cash? Stock swap? Debt?)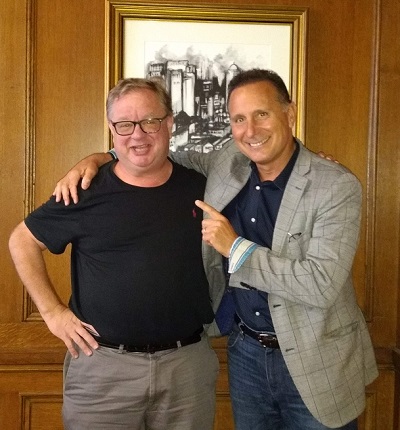 Figure 1: Continuum CEO Michael George made no mention of the ConnectWise M&A stuff when I asked him directly on this topic at the recent Navigate conference.
There are a lot of dimensions to this story.
Get Over It! I've led a populist conversation for many years about community first. However, the maturing MSP segment with rapid consolidations suggests that the race for earnings has now overtaken the need for community spirit. I gotta hand it to the players from an MBA point of view – this one makes sense. But from a social worker point of view, I know that I miss the old days. I'll just have to get over it.
Sorting It Out. Combination such as this tends to lead to efficiency and often eliminations of redundancies. I expect the same to happen. You don't need two accountants so to speak when one can do the job. It'll be interesting to see who has LinkedIn network updates over the next several months (as in new jobs or out on the street). I'll keep you posted.
Competitors. Not too long ago, when a combination occurred, you would see competitors' message to jump ship amongst the acquisition chaos. In fact I've advised some ISVs on exactly this hard hitting Washington DC-like political strategies. But so far we're seeing respectful applause from competitors – that surprised me.
John Pagliuca, Executive Vice President and General Manager, SolarWinds MSP offered some advice: "The MSP industry continues to see waves of consolidation both at the vendor and practitioner level and today's announcement doesn't come with a lot of surprise. It's a thriving industry and that's why PE firms continue to invest. That's good for the industry and it's good for us. But you have to keep your eye on the ball and remember who the ultimate beneficiary should be – and that's the MSP. The truth is you can't miss a beat. You need to be able to effectively incubate the new model and address any potential challenges it can bring, while still doing right by your customers, who we call partners. Our sole focus has always been first and foremost on our MSP partners; that's how we've built our business and that isn't going to change. We congratulate Continuum and ConnectWise and look forward to continued industry growth and development that ultimately benefits the MSP first and foremost – because in the end, if they grow, we grow."
"Today's news as a business case certainly makes sense, and as a channel case it also makes sense," said John Pagliuca, SolarWinds MSP Executive Vice President and General Manager. "Especially when we look at security, we know that MSPs are crying out for help. This is why we continue to invest in security offerings that deliver the full stack to our MSP partners. Whether they want to deliver cyberhygiene basics or move into more sophisticated offerings, we've got models to support the full spectrum. In addition, we remain committed to open ecosystems that put the power of choice in the hands of our partners. With security, in particular, businesses need choice. We'll never lock down our APIs because that goes against how we've built our entire platform."