This is not your typical carnival barker pitch to dupe you into watching a advertorial. Nope. This reply of the recent 4Q Analyst report is all In perhaps the most cross-community collaborative effort to date – three SMB channel MSP hot shots have teamed to present forecasts, wisdom and
tales from the trenches focused on 2019. This is a must attend with Harry Brelsford, Jay McBain and Scott Bekker sharing insights and analysis as you close out 2018 and point to 2019.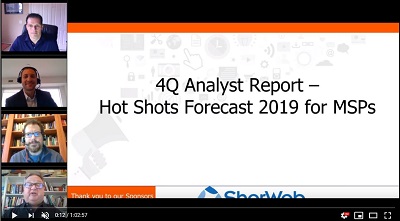 Watch HERE and thank you for supporting SMB Nation!