Like you, I'm struggling with defining the Internet of Things (IoT) revenue model for managed services providers (MSP) and partners. We're still defining the paradigm (yes – an overused phrase). Fortunately I caught the keynote speech by Eric Hembree, Director of IoT-Advanced Solutions
at Ingram Micro at the Ingram One conference. He moved the ball down the IoT field as we discover how to pursue profitability in the IoT field. He recaps highlights in my interview with him here: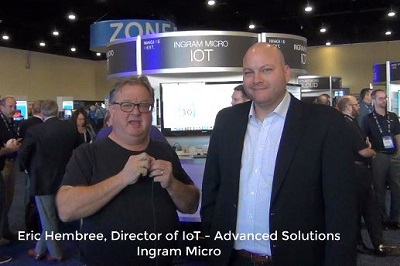 More importantly – Hembree has armed me for bear to deliver real IoT moneymaker content on November 7, 2018 at Noon Pacific as part of our MSP Tech Talk Fall quarter. You are welcome to join the session HERE and I'll be including a few IoT vendors I met at Ingram One such as well-known SMB Nation community member Frank Raimondi and his IoT venture called Chargifi.