At the recent CompTIA ChannelCon18 conference in Washington DC, I interview first timer John Cooper about his career change from being a security guard (18+ years) to becoming a Managed Services Provider (MSP). He's tapped into one of the things CompTIA does best: workforce training. As you'll see int he interview, he was dazed and amazed by the conference content and networking opportunities. It's how the game is played.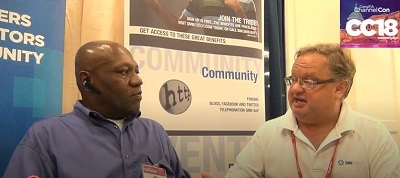 Figure 1: John Cooper with Harry on the tradeshow floor.
You can watch the interview HERE. Cooper is working for long-time SMB Nation member Nathan Archer in the NYC-area. Archer is also a CompTIA board member.