Here's the good news. Those MSPs who rode the Electronic Medical Records (EMR) boom in the 2009 time frame (as part of the 2009-era Health Information Technology for Economic and Clinical Health Act) and more recently the Health Insurance Portability and Accountability Act (HIPAA) wave, will love this story. It's about my time at the three-day CannaCon conference in Seattle this past week. And I've concluded it's the next great thing in health care IT.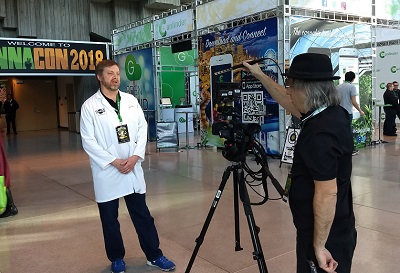 Figure 1: CannaCon had over 200-booths and a couple thousand attendees.

I learned a lot. There were only a handful of technology vendors as the show was still oriented towards, for lack of a better word, agriculture. Here's my take from an SMB Nation point of view.
I'm All In!
Early SMB Nation member, Kirkland, WA-based Stratocent http://www.stratocent.com/ CEO Jim Bachaud, who credits an early SMB Nation conference as his entrée into the wild and whacky world of the SMB MSP business, is looking forward again. He was the only MSP at Cannacon.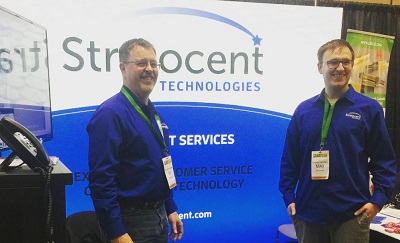 Figure 2: Jim Bachaud (left) with a co-worker in the Stratocent booth.
"Cannacon is my first professional conference ever as an exhibitor. I created the booth, marketing materials and handouts for this show and other shows moving forward. Fortunately, our booth is where all of the businesses walk by to get to the academic lectures." Bachaud shared. "I spent the last year retooling my business for scalability. We are there- I could take on 100 clients a week with my new business model. Now it's time to get leads and start rolling in business."
Our conversation continued. "I don't have any customers in the cannabis vertical yet - that's why I'm here. More importantly, all of these attendees are businesses and businesses use computers. That's basically all you need to know. So at that point, not only are these businesses, but they have money! They have a lot of money! My favorite verticals are businesses that don't know how to make computers work and have lots of money. They know they need to have their computers work - that's like a gold mine." Bachaud commented.

Then I asked who's walking by your booth? "I've learned a lot over the past three days. I came here knowing almost nothing. There are a lot of growers; and there are different grades of growers (Tier 1, 2, 3 based on acreage). You have processors, dispensaries, extractors - all the different elements of the cannabis industry. And, again, all those people use computers." Bachaud said.
Double-clicking down into his booth messaging - I spoke with Bachaud about his security camera and monitor on display. "One of our suppliers is a national company called OnAisle8 and they are a channel-only wholesaler of electrical gear. These particular cameras (partial seen in the photo to the left of Bachaud in his booth) have analytics, alarms, dry contacts and can store data on the powered tilt zoom camera. Having passersby's see themselves "on camera" via our 55-inch 4k TV is a conversation starter to get people on my yoga mat flooring."
"I'm not aware of other MSPs who are in this new line of work. I've been posting up in a couple MSP groups. Once you get past the high school jokes, it's apparent that people aren't aware of the cannabis opportunity. Bottom line is that I'm coming into this as a business. I'm all in." Bachaud concluded.
Supply Chain via Dynamics
A Microsoft Dynamics partner who has gone big in the cannabis business vertical is D365 Cannabis http://d365cannabis.com/ out of Las Vegas, NV. I interviewed Michael Kiehn, Sales Director seen in Figure 3. Think of it as Dynamics/Navision solution modified for the cannabis business.

Figure 3: Kiehn (right) and his colleague Marta (left) speaking with a client.

"We handle everything from grow software, production, extraction and quality control to dispensary point-of-sale (POS) software. Toss in CRM and our solution is a finance system at its core. It's an all-in-one cannabis solution, what the industry sometimes calls seed-to-sale. However, seed-to-sale typically refers to compliance but we are more than that - we are a business solution." Kiehn shared.
"We have been a Dynamics partner for several years and about 18-months ago we decided to focus solely on cannabis. We're now in ten states and across Canada. We are an MSP and we've got consultants that specialize in everything from finance to cultivation plus we have phone support. Our clients include dispensaries plus what we call "back of house" food chain players. We offer two plans: a monthly recurring revenue model or purchase licenses upfront." Kiehn said.

Last question. Are you in Alaska? "Not yet but we're getting a lot of interest from Alaska." Kiehn concluded.