Long-time readers will recall Greg Lissy who was an integral part of the Cindy Bates team at theUS SMB subsidiary at Microsoft "back in the day." For example, you might have interacted with Greg and his team right at the conversion point from the Business Productivity Online Suite (BPOS) to Office 365.
Fast forward the movie and Lissy, after stints with Red Hat and Citrix, has recently landed as the new VP – Products, at SolarWinds MSP (he arrived four months ago). I trapped him at the SolarWinds Empower MSP 2017 conference this week at SeaWorld in Orlando, CA.

One thing I enjoy as a blogger/analyst is the ability to have candid chats with executives. Lissy kicked off the conversation with sage career advice every MSP should give a tip of the hat too. Lissy told a story of a mentor early in his career. "She asked me 'How are you going to distinguish yourself in getting a product job? Greg - the people that are moving up are going into different functions such as working overseas." Lissy shared. "Ergo I left Microsoft Redmond and went to the Microsoft US sub in Bellevue (in the partner area). Then off I went to Red Hat and from that I decided I really want to get back into product area long-term. So I joined SolarWinds and live in Chapel Hill NC, near a 130-person SolarWinds MSP office.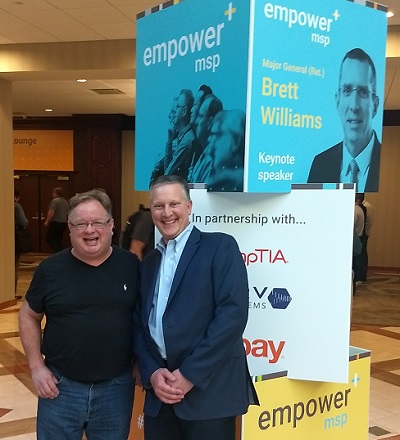 Figure 1: Enjoying my chat with Greg Lissy.

Analytics
Lissy shared that he viewed analytics this way: "At the simplest level, predictive analytics is seeing around the corner. It's taking the data you have and looking for patterns in that data." Lissy said. Think of it this way. This data relates to 'this and that,' and seeing how these things interact will allow us to predict into the future. For example, we did this back at Microsoft looking at SQL Server and trying to predict what type of customer would buy SQL Server if they had these types of traits."

"We've got over 20,000 MSPs and IT Pros managing four million end points. The advantage and opportunity is for SolarWinds partners to mine the collective intelligence of all end points to derive predictive analytics that says "Hey - if you have a bank of servers or a bank of workstations that look like 'this' that are displaying these traits (could be anything…type of OS, age…last patch update), you ought to take action as an MSP. Lissy continued. "We are almost scoring servers and workstations so the most urgent stuff if bubbling to the top of the list, dynamically, and bubbling down. That is predictive analytics and ultimately means efficiency and cordoning off issues early before they happen."

So I asked: Would it only be maintenance cycles? The answer was yes and no. "Preventive maintenance cycles would be one type of thing. But I also think you could look at it as propensity for customers to buy." As an example, Lissy offered: "If I have this type of SMB client, and they have this profile…thinking creatively…if you can see these patterns in the customer, then you might want to offer them risk intelligence as an example. You might want to offer them a layered mail security solution because they are displaying certain behavioral and predictive characteristics."

Digging Deeper
So I pushed Lissy to go a layer deeper. He caught what I was pitching. "By mining the users in the SolarWinds product, think about the user in a single SolarWinds service, we can monitor patterns of usage and offer options that highlight features with in-product alerts, such as 'have you tried this new feature.' You watch for patterns about how people discover the feature. How did those 100 people get to the new feature and how do they use it? Where do those lines converge? What is the thickness? Now back up a couple steps and put your alert there. Equally interesting is where the lines start to diverge. Go backwards to where the lines diverge and put the discovery piece there." Lissy concluded.
Bottom line
I see this commitment to analytics by SolarWinds, what I'd call a "Thinking man's company" (gender reference excused), is extending the LogicNow "Logic Cards" that were introduced a few years ago at the start of the analytics era (LogicNow was acquired by SolarWinds). I'll keep monitoring this topic as analytics is one of my blogging beats!