First of all, just to be clear, I'm very jealous of Spiceworks. Always have been; always will be. They have successfully scaled an enthusiastic and engaged community of IT Pros over the past 10+ years to dwarf anything in the SMB MSP channel. It's an interesting company history here.

Full disclosure. I recently attended
the well-regarded SpiceWorld conference in Austin Texas (Spiceworks HQ town) and beyond enjoyed myself. This conference has a couple dimensions and at its core is focused on its technology tools used by IT Pros (SpiceHeads) followed by an unusually strong party culture. Folks were wearing costumes making this the "ComicCon of IT" (a term coined by the The Register – a UK-based publication). In the spirit of Yelping – I will repeat and you should do this at least once. Mark your calendars for October 2018.

Now the good stuff. The 2018 State of IT report was released at SpiceWorld 2017. The logical question is this: what's in it for me, the SMB Nation MSP? The interactive chart below shows one view for small business (customers) in North America in the context of Managed services budget breakout for 2018.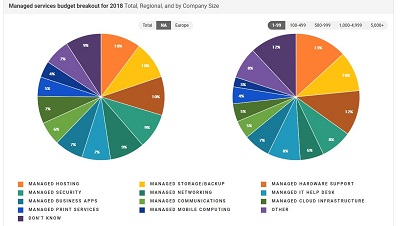 Figure 1: Look closely and join me in being surprised that Managed Hosting is a category leader. Seriously?

Other MSP insights (we'll get to the other stuff later) include:

"The smallest of the small are the biggest procrastinators." Shared Peter Tsai, senior technology analyst at Spiceworks and someone I consider to be a friend over the years. This was in reference to small business customers that an SMB Nation MSP would serve. I concur.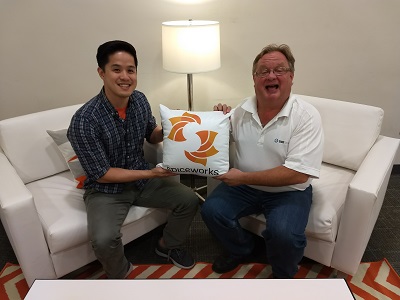 Figure 2: Hanging with Peter Tsai at SpiceWorld 2017 in Austin, TX (October 2017)

Tsai found that there are three drivers for an MSP to be engaged by a small business. It's something we already inherently know at SMB Nation but the validation from Spiceworks was worth the price of admission alone (these are listed in order of study findings):
1. Price. Extreme price sensitivity in SMB.
2. Existing relationships
3. Trust

I expressed my exasperation to Tsai that I wish these findings were exactly reversed with TRUST being number one and he understood but this is what his research found.

Tsai concluded the MSP conversation with the insights that "MSP constraints for the small service provider are lack of budget, lack of time and lack of knowledge. The smaller MSP can't be expected to know everything about every single technology."

Other Stuff
In all fairness, the report covered many more topics. Highlights include:
• IT budgets are expected to stabilize in 2018, and in many cases grow, as many businesses are feeling optimistic about the state of the economy. As a result, many organizations plan to increase their IT staff in 2018 to help manage new hardware, software, and services.
o 44% of companies expect their IT budgets to increase in 2018, and they expect a 19% increase, on average; 43% expect budgets to remain flat and only 11% of companies expect IT budgets to decrease.
o 45% of companies plan to hire more IT staff in 2018.
• Adoption of emerging technology in the workplace is on the rise. As budgets stabilize, many organizations are also planning to increase their adoption of emerging tech like IoT, VR, and AI.
o Currently, 29% of organizations have adopted IoT while 18% have adopted VR and 13% have adopted AI technology. In the next 12 months, adoption of emerging technologies is expected to increase significantly to 48%, 32%, and 30% for IoT, VR, and AI, respectively.
• Budgets for cloud-based services are on the rise, and nearly tied with software spend. In fact, among hardware, software, cloud services, and managed services, the highest percentage of businesses (55%) reported an increase in cloud budgets.
o In 2018, 31% of IT budgets have been allocated for hardware, 26% for software, 21% for hosted/cloud-based services, and 15% for managed IT services.
o In terms of what's driving more companies to the cloud, the results show 42% are moving to the cloud to provide access to data anywhere, while 38% are looking to enhance their disaster recovery capabilities and 37% want to enable better flexibility and scalability.
• Despite the rebound in IT budgets, few companies are budgeting for GDPR. 57% of IT departments still haven't allocated budget for GDPR, or are unclear if GDPR budget exists.
o Companies in North America are even less prepared. 69% of NA companies haven't allocated budget for GDPR, or are unclear if it exists, compared to 44% in Europe.
o Many companies say they're not preparing for GDPR because it's not a priority at their organization or because the steps to comply with GDPR are not clear. Additionally, many US companies assume GDPR doesn't apply to them, but many still aren't informed on GDPR's larger impact on businesses worldwide.