I recently had a surprisingly transparent conversation with Fred Voccola, the CEO of Kaseya. He has gained his sea legs just crossing his second work anniversary. The tone and tenor of the interview was three-fold: Hello World, No IT and Office 365.
Hello World
Voccola reached out to reinvigorate the Kaseya conversation in the SMB Nation community. To be blunt, Kaseya hasn't been top of mind for some time at SMB Nation. It was always perceived as an expensive tool for the big guys. But Voccola had a different explanation. A couple of years ago, Kaseya was essentially acquired by a private equity group and had "lost its way" with the MSP community. Voccola promises it has returned with partner momentum. I'll continue to monitor the situation.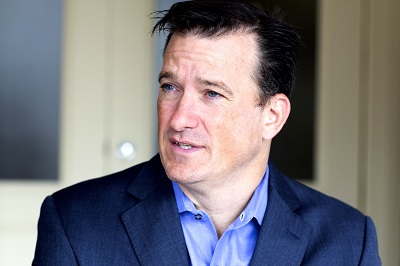 No IT
I enjoyed a spirted conversation about the transformation MSPs are undergoing in a volatile business community. Loosely translated – everything is changing and very quickly. Voccola is committed to assisting MSPs with that transition to be, in my words, business advisors. I contributed to the conversation by highlighting how the IT spend is moving away from the server room (read CIO) and to other departments such as marketing (read analytics). It's gonna be a rodeo ride and Kaseya wants to be right there with you, the SMB Nation MSP.

Office 365
I pressed hard on Kaseya's commitment to Office 365. It acquired some dashboard technology but I had reason to believe it was put 365 Command on the shelf. Voccola insisted that recent actions such as moving internal operations to Las Vegas wasn't a sign that the 365 Command team had been disbanded. Rather it continues to invest in this technology area.

BTW – the Kaseya Connect conference is May 9-11. I'll miss it as I'm already committed to the Sage Summit in Atlanta. So many conferences, so little time!
UPDATED May 10, 2017 808AM Pacifc:
Hey Harry,
I am at Kaseya Connect and I read your piece on Fred Voccola. I know it was a short blurb, but one thing that underscores the "little guy" theme is that their PSA, called BMS is full featured and a lot less expensive than most other PSAs. It integrated, of course, with the Kaseya VSA, as well as Quotewerks, IT Glue and other vendors.
Yes, Kaseya had a bad two years (had to wait for their self-inflicted foot wound to heal up), but they are doing quite well and the ecosystem is back up and functioning due to a robust API in their products.

Randall C. Spangler, MCP, CSSA
Merit Solutions