You would save money if you're using Microsoft technology. If you want to supply terabytes of space, but you only want to pay for what you use (in a vm), then you are more likely to save money. If you only want a vm, then you'd save money and all this money could be saved if you buy Azure.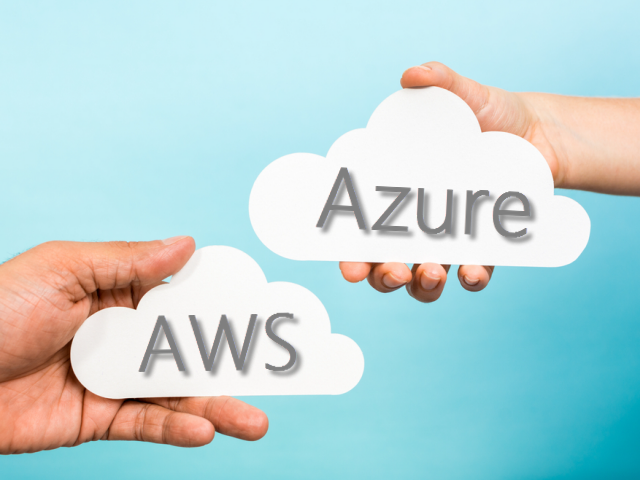 Azure is 4-12% cheaper than AWS, and it also offers some extra properties which makes it better than AWS. It works just fine without learning from cryptic documentation and also by the way, the cli works perfectly, all the time, without any cryptic failures. Azure made earthshaking advancements over these past years. It now offers a whole new set of capabilities and features far more superior than its competitors. The following are some important aspects for why Azure is better than AWS.
Both Azure and AWS are similar in offering PaaS capabilities for virtual networking, storage, and machines. However, Azure gives stronger and faster PaaS capabilities which nowadays is more important part of Cloud infrastructure.
Microsoft Azure PaaS provides application developers with the environment, tools, thus giving them building blocks which they need to build and establish new cloud services quickly. It also provides essential 'dev ops' connections which are important for managing, monitoring, and continuously fine tuning those apps. With Azure PaaS, much of the infrastructure management is taken care of behind the scenes by Microsoft. Thus, you have 100% focus on innovation if you develop Azure PasS solutions.
Azure now brings to the array an integrated environment for testing, developing, and deploying Cloud apps. The client has the choice of frameworks, and open development languages promotes the flexibility for Azure migration, whereas AWS is widely perceived as being complicated.
The new design of Azure is based on Security Development Lifecycle (SDL) which is an industry's major assurance process. It contains security at its base and private data and all the services stays protected and protected while they are on Azure Cloud.
The first cloud vendor was Microsoft which was approved by the European Union's data protection authorities and the Working party of Article 29. They also were the first to willingly accept the new international standard for Cloud privacy, ISO 27018. And so, Microsoft is considered the best in terms of safety for all operations and data on the Azure Cloud.
Azure and AWS have slightly different approach, when it comes to developer tools. Only based on the processes and tools that is used by Amazon's own internal engineering teams, the AWS suite of Developer Tools mainly focuses on supporting DevOps. The tools include CodeCommit, which is used to stores code in private Git repositories; CodeDeploy, which automates code deployments; and CodePipeline for a Continuous Delivery. In addition to this, AWS also offers a (CLI) Command Line Interface for controlling AWS services and writing automation scripts. Amazon also offers one non-DevOps tool – IDC, there are currently 13 billion connected "things," a number that will likely skyrocket to 30 billion by 2020, generating $1.7 trillion in revenue.
Azure now has an IoT Suite that provides solutions for democratic scenarios like predictive maintenance and remote monitoring. It also offers core for push notifications, monitoring IoT deployments, streaming analytics, and machine learning capabilities that combine with its cloud-based IoT services
The 'Enterprise Agreement' Advantage:
If an organization uses Microsoft software, then it surely has an 'Enterprise Agreement' with Microsoft. It is titled to receive discounts on the Microsoft software being used as Microsoft normally squeeze these agreements to lower the pricing of Azure. Thus, with the enterprise agreement, enterprises can typically obtain significant incentives for using Azure.
Choosing the right Cloud vendor is very essential and important decision for enterprises. Azure offers hybrid solution, PaaS, and many other beneficial features, which are very important for any Cloud strategy today. Numerous enterprises have observed steady business growth by moving to Azure. As a result Azure happens to be a better choice compared to AWS.