Story by Avinash Kaushik -

Facebook, at last count, has 1.5 billion monthly active users. YouTube has 1.2 billion users (watching 6 billion hours
of videos!). Instagram has an estimated 400 million users.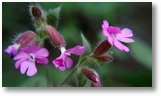 Those are some big gigantic numbers!
I believe that every human with time to spare, and a connection to the web, should be on social media. The benefits are numerous. Facebook allows you to stay close to people you choose to. YouTube has democratized entertainment and education. Instagram allows you to express your creativity, and soak up expressions from others. Twitter, Pinterest, Google+, others have a role to play as well.
Humans, check.
But, what about businesses? Companies small and big? In India or Japan or the United States?
It comes down to two important questions: 1. Do the big gigantic numbers imply that your business should use these social media channels? 2. If yes, should your participation be the same as regular humans?
I believe that we have never answered the first question. Businesses were told: "The numbers are HUGE!" The second question was never answered either, but because all businesses know is how to pimp that became their default strategy.
The assumption is: Big Social Audiences + Big Pimping = Big Social Profits.
Big mistake.
You know that of course because for your business, after five solid years of investment, this has not proven to be true. Even the people who powered your investment in Social Media, the Gurus, have, reluctantly, accepted this reality.
I believe that it was erroneous not to answer the two questions above, it was erroneous to be tempted by the Big Numbers and not understand how Social Media channels actually worked (streams, home pages, personalization, rankings and more).
So, let's fix that error.
In this post let's look at each Social Network, see what B2B and B2C brands are doing there today, from that draw lessons as to 1. if your business should be on that network and 2. if yes, what should your content (and marketing) strategy be.