by Deborah Galea | December 15, 2015

The average worker sends out about 34 emails a day, according to the Radicati Group.
Those emails are exchanged with prospects, customers, suppliers, and business partners, creating a great opportunity to educate and inform contacts by means of a small, yet useful marketing tool: the email signature.
Email signatures include the sender's contact information, job title, and company information. Besides providing useful contact information, the email signature can be used to build company brand awareness, provide company news, and encourage social media interaction.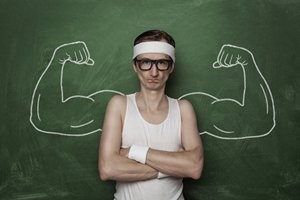 Instead of using this tool to its full potential, however, many business emails do not include an email signature at all. And when they do, the email signature is often unprofessional or incomplete.
But by ensuring that each email that your company sends out includes a professional and consistently branded email signature, you can...
1. Increase Brand Awareness
By using company fonts and colors, and adding your logo to email signatures, the recipient will become familiar with the company's brand, which will increase company awareness and recognition. Experts agree that to project a strong brand, every piece of marketing collateral and communication must include the same consistent message, be in line with your brand values, and adhere to your brand guidelines. Companies send thousands of emails per day, so email signatures should be consistent across the board and leave the recipient with the right impression of the company.
2. Promote Company News
Email signatures can be used as "free" marketing tools where announcements can be made about company news, such as a new product release, event or award, or taglines can be added to educate the recipient about the company. By using the email signature space, you can keep your target contacts up to date without being intrusive. You can also include a link to your newsletter sign-up page to remind your customers and contacts to follow your company's news. If there is a special promotion running, why not include it in your email signature?
3. Encourage Social Interaction
Including social media links in email signatures encourages contacts to connect with your company on social media.
A great way to increase website visitors and social media interaction is to include the latest company tweet or post in the email signature. Alternatively, include a call-to-action to join a Twitter competition or take a survey. Why not give your happy customers a way to express their satisfaction with your company's service? Include a line in your email signature inviting them to share their experiences: Did we provide you with excellent service today? We would greatly appreciate a like on our Facebook page!
Although businesses might realize the necessity of consistent, branded email signatures to build their company's image, the manual process of sending email signatures and updates to employees who then have to manually update their signature in their various email programs and devices such as tablets and mobile phones is very tedious. This is why an email signature management system is needed that allows companies to control email signatures from one central location, offloading employees and facilitating marketing.
Central Email Signature Management